Transparency on what it looks like to work with Close To Home
How to get started as a new client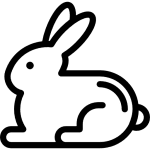 2.
Ready-Set-Go!
Let's go! We are ready to log in and create an account. Input our info and request services.

*Confirm you are in our service area and we provide the services you are looking for.
"This company is reliable, friendly, and easy to communicate with. I've used them several times in the past for dog-walking and just recently for cat-sitting. They always show up, bond with my cat/dog, and send a report with a photo of how things went. I love them and highly recommend them! Also, they have clear safety guidelines/Covid precautions in place."
Lauren B.
Dog Walking & Cat Sitting